Northside Music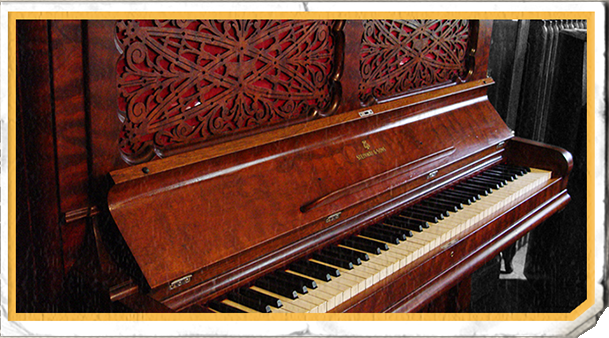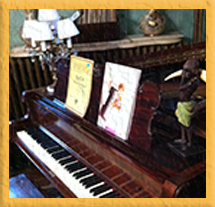 Northside Music is a full service piano and organ shop that has proudly been bringing the happiness and beauty of keyboard music to Indiana and the Midwest for over 50 years. Within central Indiana and Eastern Illinois, we offer regular home services. This includes piano and organ moving, piano tuning and technical services, pipe organ, digital piano, and home organ repairs, all performed by certified technicians.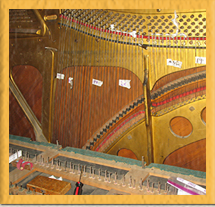 Northside Music specializes in a complete line of piano retail and piano restoration services. We have a full service shop featuring certified specialists restoring and replacing piano actions, sound-boards, cases, digital pianos and M.I.D.I. installations. This operation supports two retail stores, one in Lafayette, Indiana and the other in Kokomo, Indiana. These stores are supported by thirty five thousand feet of warehouse space and an inventory of over six hundred pianos, along with home organs, theater organs, church organs, and modern electronic keyboard instruments.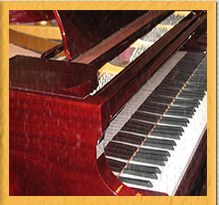 Please check out our site and the interesting links we have provided for more information about pianos and organs. Call us if you have any questions about Northside Music, or stop in and see us. We love to show people the beautiful pianos and organs in our 1842 historic show rooms!
Happy homes have pianos; bring joy to your house with Northside Music.
BRANDS & INVENTORY
With over 600 pianos in stock, we have lots of instruments, and lots of brand names; here is a partial list of brands we have in stock:
Acoustic Piano Brands (in stock)
Baldwin
Beckwith
Bond
Brambach
Bush & Gerts
Cable
Cable Nelson
Chickering
Ellington
Emerson
Estey
Gulbransen
Haddorff
Harvard
Hobart Cable
Howard
Ivers & Pond
Kawai
Kimball
Knabe
Kohler & Cambell
Kranich & Bach
Kurtzmann
Gordon Laughead
Mason & Hamlin
Packard
Samick
Sojin
Steinway
Story & Clark
Vose & Sons
Charles Walter
Weber
Wurlitzer
Yamaha
Young Chang
Digital Piano Brands (in stock)
Baldwin
Galileo
Kawai
Korg
Kurzweil
Roland
Technics
Yamaha
List of Player Pianos (installed and available for installation)
PianoDisc
PianoForce
QRS (PNOmation)
Story & Clark
Classic
Baldwin
Gulbransen
Hammond (both Suzuki and original)
Kawai
Lowery
Wersi
Wurlitzer
Yamaha
Pipe Organs, Digital Pipe Organs, Liturgical Church Traditional Organs (in stock)
Alhborn-Galanti
Rodgers
Allen
Conn
Hammond
Wicks (real pipe organ)
Custom made pipes, pipe ranks and pipe restoration available.