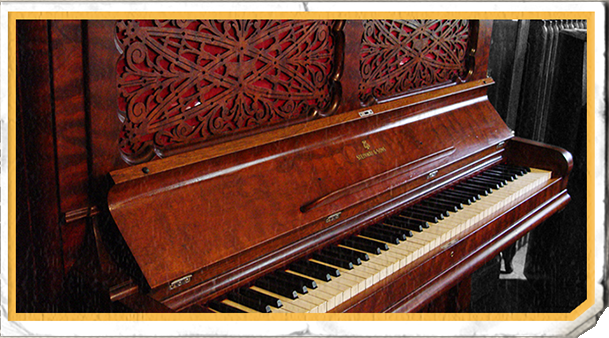 VISIT US IN LAFAYETTE OR KOKOMO
We invite you to visit our Lafayette or Kokomo location. We have over 600 new and used keyboard instruments in stock. These instruments are offered for sale or rent, with name brands such as: Kawai, Galanti, Laughead, Wurlitzer, Kimball, Allen Organ, Young Chang, Story & Clark, Yamaha, Baldwin, Charles Walter, and Steinway.
CONTACT US
Please call us with any questions or to schedule your appointment today. If you can't come to us in Lafayette or Kokomo we travel MUCH farther than our standard 80 miles for restoration work, special movings, sales and service work. We love pianos and we want to help others share in that passion! Remember, "happy homes have pianos."
Telephone Hours
Monday:

9am - 9pm

Tuesday:

9am - 9pm

Wednesday:

9am - 9pm

Thursday:

CLOSED

Friday:

9am - 9pm

Saturday:

9am - 5pm

Sunday:

CLOSED